Coronavirus COVID-19 Janet Ossebaard – Fall of the Cabal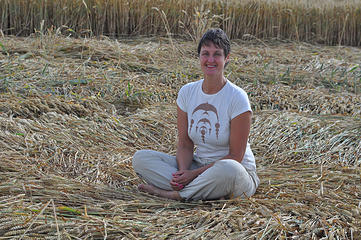 Coronavirus COVID-19 Janet Ossebaard – Fall of the Cabal
Coronavirus COVID-19 Janet Ossebaard – Fall of the Cabal
Janet Ossebaard is an author of severl books and a producer of documentary movies. She recently published a documentary entitled "Fall of the Cabal" in 10 parts, each part about 15 minutes. Here is her documentary "Fall of the Cabal" all in one long video
In producing this documentary, Janet Ossebaard did a tremendous amount of investigative research. She did a great job of combining, curating and presenting a vast quantity of info, including many portions which are shockingly unusual to come across.
Janet Ossebaard's channel on YouTube is UCthJtvcJZQgfCHG9QOWXjqw You can check out her other videos there.
Some people may find the info a bit disturbing at first. Janet Ossebaard is a follower of Q Anon. If you can get past any apprehension you may feel at first, the information will be empowering to you in the long run.
Thanks For Reading!
If you have any topics that you would like me to cover, feel free to comment them below and I'll add them all to my list!
We are the Love of God, no matter what.