CBD Health Benefits Part 2
CBD Health Benefits Part 2
CBD, cannabidiol, is a powerful preventative, curative and holistic medicine for some of the most serious diseases, including cancer, epilepsy an Alzheimer's. Researchers have found therapeutic benefits in the treatment of many conditions. Some conditions helped by CBD are chronic pain, inflammatory diseases, anxiety, nausea, rheumatoid arthritis, schizophrenia, diabetes, PTSD, alcoholism, epilepsy, cancer, strokes, cardiovascular disease, vomiting, psychosis disorders, neurogenerative disorders, depression and other ailments.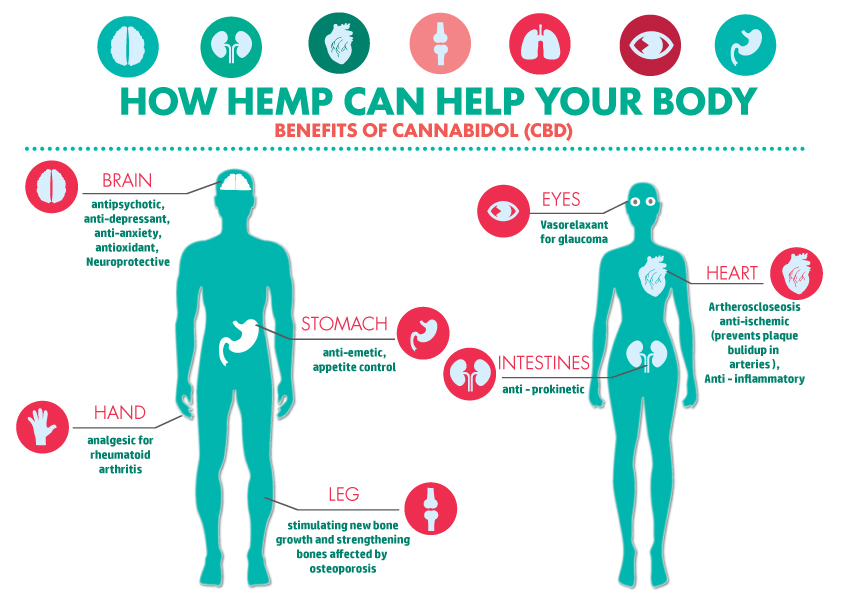 Preliminary research has shown CBD to reduce the progression of Alzheimer's disease. CBD could benefit heart health in various ways, including by reducing blood pressure and preventing heart damage. More human studies on CBD and heart health are needed, though. Some studies suggest that CBD may be effective for diabetes prevention as well as treatment of diabetes. In one study, the development of diabetes in non-obese diabetic mice when prevented using CBD. CBD has also shown potential in substance abuse treatment because CBD can modify circuits in the brain related to drug addiction. In one double-blind, placebo-controlled study of cigarette addiction, the subjects who were taking CBD had a nearly 40 percent reduction in cigarettes.
CBD is a digestive aid. According to the National Cancer Institute, CBD stimulates appetite. CBD reduces nausea and vomiting, which has been helpful for people undergoing chemotherapy and other invasive treatments. CBD is antipsychotic. According to the University of Cologne in Germany, CBD relieves psychotic symptoms associated with schizophrenia.
CBD has an anti-inflammatory effect, which reduces swelling. This has far-reaching effects throughout the body, not just for acne. For example, CBD brings a lot of relief to people suffering with Crohn's disease. CBD also serves as durable protection from the effects of multiple sclerosis and has the potential ability to reduce various aspects of multiple sclerosis.
CBD has great effectiveness for fibromyalgia. In one study conducted in 2011, half of the 56 participants who used cannabis reported a great reduction in their symptoms and pain, whereas the participants using traditional methods did not report much of an improvement.
Medical researchers continue to be surprised by the variety of common health benefits derived from CBD. Some people claim that CBD will one day be recognized as one of the world's most valuable medicines.
Who will you be when you unlock your potential?