A Course in Miracles in LeRoy's Life
A Course In Miracles has been an important part of my life. When I was bicycling around the world, I usually had the ACIM lesson for the day taped onto my handlebars, so that I had a frequent reminder. As I'll get to towards the end of this article (in part 5 or 6), having ACIM music is another great reminder.
I lived for seven years, 1997-2004, in a spiritual community called Endeavor Academy. The focus of Endeavor Academy was A Course In Miracles. Near the beginning of those seven years, the music teacher at Endeavor Academy, Michael Russell, discovered that a large part of A Course In Miracles is written in blank verse.
Blank verse is a flow of English of alternating syllables, an unstressed syllable, then a stressed syllable. Here is an example. my HEART/ is BEAT/ ing IN/ the PEACE/ of GOD/ Most of what Shakespeare wrote is in blank verse. This phenomenon is one of several indications that A Course In Miracles is of divine origin. It seems inconceivable that any human mind could compose ACIM, with all its layers of intelligence and spiritual infusion woven together so magnificently.
I recall many conversations with Michael about what he discovered. We discussed this over several weeks in the Endeavor Academy library. At that time, he spent hours and hours sitting at a computer going through the entire book, all three volumes, reformatting the prose into lines of ten syllables each to display the words in verse, the iambic pentameter verse. Later, Michael wrote a book entitled "The Rhythm and Reason of Reality: Prose and Poetry in A Course In Miracles." That book is available for purchase now.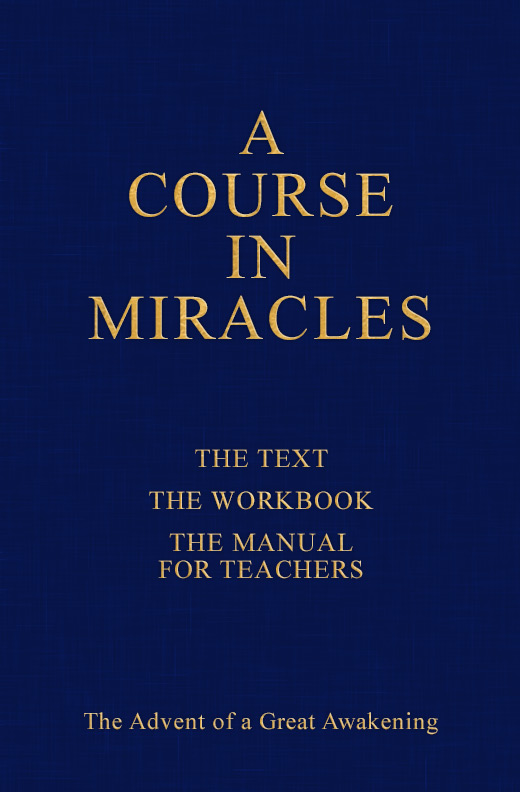 Michael explained to me how this rhythmic phenomenon was occurring in ACIM. Editing note: After I wrote the first version of this article, I made the fortunate mistake (causing me lots of extra work, but producing an article far superior from the perspective of the readers) of sharing the article with Ray Comeau, PhD. Ray was an English teacher, a compatriot at Endeavor Academy and an expansive being with an enlightened soul, not to mention a dear friend of mine. It turns out that Ray also happens to be the author of several books of his own as well as the author of the preface of Michael's book "The Rhythm and Reason of Reality: Prose and Poetry in A Course In Miracles."
I guess that Ray was not about to let me off the hook with my original article riddled with inaccuracies about the technical details of English literature and the literary intricacies woven into ACIM, not to mention my omission of a few important details which left the readers with mild confusion here and there. All I did was send him an email with links to let him know that I had published an article about a topic that was of interest to him, as I often do with friends. The next thing I know, he's taken it upon himself to mentor me in developing this article (and all of my future writing) so that all future readers can get more benefit from it. Wow! I have such gratitude for his helpfulness. I'll get back to the blank verse literary aspect of ACIM, but I felt it was important to introduce Ray because I'm going to quote from his books in this article to help readers get an explanation of the literary aspects from a subject matter expert, which I am definitely not when it comes to literature.
Who will you be when you unlock your potential?