Christ Seed Report
Christ Seed Report
When you get your annual Christ Seed Report, you can relax with the certainty that you have the correct timings for your Christ Seeds every month. You also get a cohesive explanation of how to understand the Christ Seed and its implications for your life. When you get your Christ Seed Report, you'll also get instructions for how to maximize your benefits for your Christ Seed each month.
———————————————————————————————————-
What is Included
Your Personal Tables

For every month, the begin and end dates and times of your Christ Seeds and your Moon Max, the precise moment when the moon has maximal power for you during that month. Also, the timing data for the lunations of that year.

Christ Seed Explained e-book summary

Embedded in your annual Christ Seed Report is a summary version of the Christ Seed Explained e-book. This way, you understand the significance of the Christ Seed and what it's all about.

Instructions

You'll become empowered with an understanding of how the power of the Christ Seed is preserved. You'll know what to do and when to do it. You'll get spiritual, mental, emotional, breathing, physiological, physical and integration guidelines to focus your attention during the time of your Christ Seeds. By following these guidelines, you can realize the greatest benefit in your life from your Chirst Seed.
———————————————————————————————————-
Christ Seed Report ordering details
In preparations to run calculations and to produce a Christ Seed report, here are a few details.
The report will contain tables listing times. Most reports include times in two time zones. It is easy to produce reports with one or three time zones. If you desire that, please request it. One time zone is of your current location, which is where you expect to be mostly in the upcoming 12 months. A second time zone is of your birth.
The times listed in the report are pre-adjusted for Daylight Savings Time. This is convenient and works for most people, so there's no need to think about it. Please inform me if your current location does not follow standard Daylight Saving Time parameters, e.g. AZ.
Needed info:
Name:
Birth date & time:
Birth place:
Current time zone:
Birth time zone:
———————————————————————————————————-
Pricing
The Christ Seed Report cost is $100 for a report for one year for one person. A summary of the Christ Seed Explained e-book is embedded in your annual Christ Seed Report.
The Christ Seed Explained e-book cost is $50.
For info about the Christ Seed book, please click Christ Seed Book Christ Seed Explained.
Christ Seed Consultation cost by phone or skype is $100 per hour.
———————————————————————————————————-
How to Order
To order, send me an email or text or phone.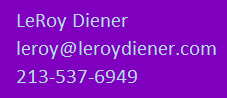 Your contribution is essential to the continuation of this work. You are greatly appreciated.
———————————————————————————————————-
What others have said
"After I got my Christ Seed Report, I knew for the first time when to expect my next Christ Seed. Without this information, I was unable to prepare myself. Having this information gave me a huge advantage because I have a busy schedule like most people. Knowing when it is coming has eliminated fear and allows me to reframe things. This includes dietary changes, fasting and prayer. Being in the right mindset and preparing my body or "temple" allows me to get the full power of love, joy and inspiration from my monthly Christ Seed. Not knowing my Christ Seed timing has been detrimental. Not knowing when it will come has even caused me to miss my Christ Seed entirely. I now know what to expect and when to expect it. This has given me the maximum benefit from the blessing God gives us through the Christ Seed."
Anneka Engler, Oklahoma
———————————————————————————————————-
Please, do not hesitate to contact me with any questions.
Who will you be when you unlock your potential?