Coronavirus COVID-19 Dr. Judy Mikovits on Thomas Paine Podcast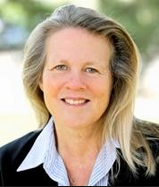 Coronavirus COVID-19 Dr. Judy Mikovits on Thomas Paine Podcast
Coronavirus COVID-19 Dr. Judy Mikovits on Thomas Paine Podcast
This blog post is about an audio interview of top U.S. scientist and research pioneer Dr. Judy Mikovits on Thomas Paine Podcast – Mike Moore EPISODE 19.
First, here's a link to a three minute summary of the interview.
Comey Pulled-Plug on Investigation into Fauci
Below is a link to the audio which is almost three hours, and which contains the interview of more than two hours.
https://player.captivate.fm/episode/74c6e6a6-0f1f-424e-814c-ab6029686c0c
Here is some info about the interveiw.
Thomas Paine Podcast – Mike Moore EPISODE 19, 21st April 2020
Ep. 19 — EXCLUSIVE: TOP Scientist & HIV/AIDS Research Pioneer Dr. Judy Mikovits Blows Whistle on Dr. Fauci & Corrupt DC Medical Cartel; DISTURBING Details of Threats; Intimidation; Research Theft; Tainted Vaccines; Fraud; Pay to Play; GREED & the FBI Cover-Up of it all. FOR DECADES
There are some hard hitting sections beginning after about two hours of the audio. Between 2:00 and 2:15 especially. Below is my paraphrasing of some of the statements from Dr. Judy Mikovits.
COVID-19 is covering up 40 years of government corruption and intentional poisoning of large populations of people. Powerful governmental decision makers have used scientists to drive pandemics through populations. It's not just viruses, also chemicals polluting the environment.
vaccines
There is widespread corruption in the governments of the words. Dr Mikovits focuses on the corruption of the DOJ, the US Department of Justice.
Fauci lies about everything.
The info provided on TV is provided by criminals. This plan has been years in the making, maybe decades.
Vacciness kill people. We've never made a vaccine that conveys adaptive memory.
All of the scientific evidence is begin destroyed by the DOJ.
The only thing that causes polio in the past 30 years is the polio vaccine.
The effects we're attributing to COVID-19 resemble too well XMRV and SARS CoV 2.
We have brilliant scientist solving problems. All we need is to get government out of science.
One-third of US GNP is HHS, Health and Human Services.
This pandemic is clearly driven by the flu vaccines. Most of the people who have died have received the flu vaccine.
We know the source of COVID-19. It was developed at Ft. Dietrick, funneled through Chapel Hill, NC into Wuhan.
It is inconceivable that a virus could jump directly from a bat to a human.
Thanks For Reading!
If you have any topics that you would like me to cover, feel free to comment them below and I'll add them all to my list!
We are the Love of God, no matter what.