Christ Seed is a Sacred Oil page announcement
I'm making this blog post to let you know that I just added a page Christ Seed is a Sacred Oil. Please click on the link to check it out. This is a work in progress. More pages to come in the upcoming days on this topic. For your convenience, a portion of that page is below.
Christ Seed is a Sacred Oil
The Christ Seed is a sacred oil. This oil was named Christos by the Greeks. According to the Wikipedia entry for Christ, "The word Christ (or similar spellings) … is derived from the Greek word Χριστός, Christós (transcribed in Latin as Christus)… Christós in classical Greek usage could mean covered in oil, or anointed, and is thus a literal translation of messiah." According to the Wikipedia entry for Messiah, "A messiah (literally, "anointed one")[1] is a saviour or liberator of a group of people." This Wikipedia entry references the online etymology dictionary, which says
Christ (n.)

title given to Jesus of Nazareth, Old English crist (by 830, perhaps 675), from Latin Christus, from Greek khristos "the anointed"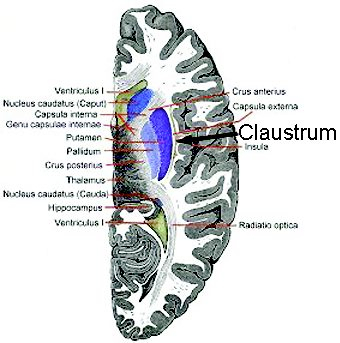 This sacred oil is secreted monthly by the claustrum. The claustrum is a structure located in the center of the cerebrum.
Who will you be when you unlock your potential?