Christ Seed Book Presentation in Charleston 2 Mar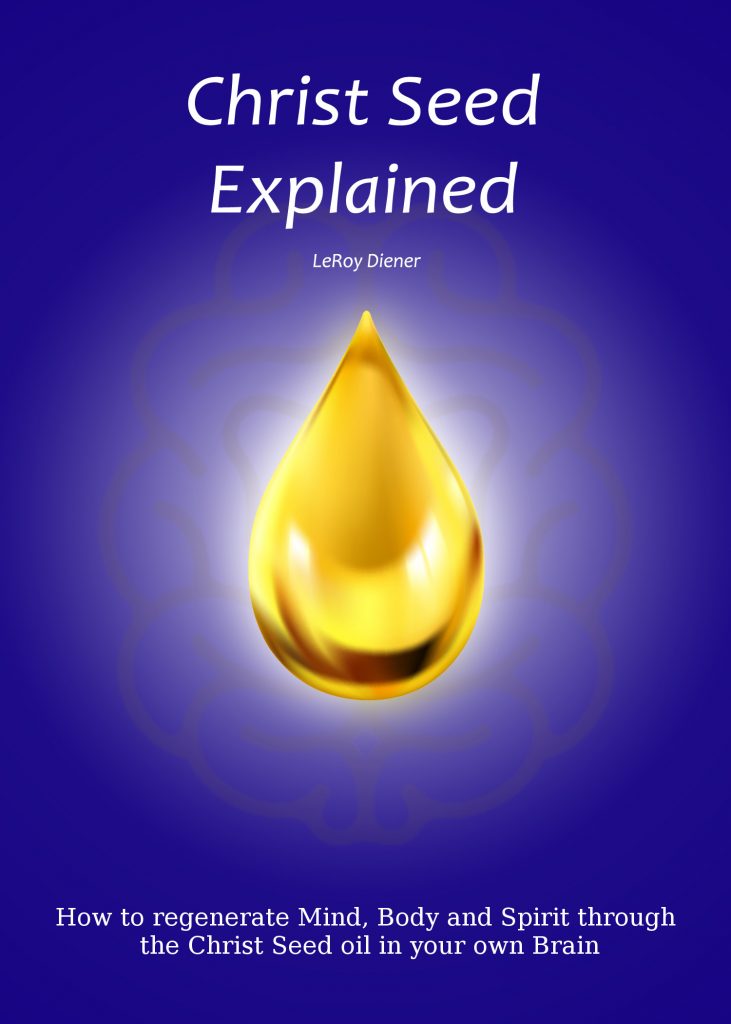 Christ Seed book cover design v2 with 10% opacity
Christ Seed Book Presentations in Charleston, SC 2 Mar
Event info at:
Details
11:30am-1:00pm, Monday March 2nd in the KNOWING room.
Learn about the Christ Seed, an opportunity to regenerate Mind, Body and Spirit through the Christ Seed oil in your own brain. In this class LeRoy will present work from his book, Christ Seed Explained. From his painstaking research, he was able to distill a lucid, systematic depiction of the Christ Seed and its implications to regenerate mind, body, spirit.
Additionally, Leroy created a method for calculating the timing of the Christ Seed each month for an individual which is accurate to the minute. He feels inspired to share the results of his efforts with others so that they may reap the benefits. His objective is to help bring this ancient knowledge into Participants lives and to integrate their awareness in a way which produces tangible changes to their quality of life.
He will adapt his presentation to cover what the Participants are most interested in and welcomes questions.
Facilitator: LeRoy Diener, author, researcher, Biologist, spiritual teacher, computer programmer, Ironman triathlete, yoga instructor, innovator, entrepreneur, world traveler, polyglot, among other things.
From Visionary Videos presentations which I was coordinating, I stumbled upon tales and vague references to the Christ Seed. From there, I spent years researching this topic through various rabbit holes. I persevered in researching and dissecting various confusing, disjointed resources, and then applied my organizational skills to distill a systematic depiction of the Christ Seed. After all that work, I decided that I need to share this body of knowledge with others. So, I assembled my notes into a book.
Contact and supplemental info:
Christ Seed Calculation Service
Thanks For Reading!
If you have any topics that you would like me to cover, feel free to comment them below and I'll add them all to my list!
We are the Love of God, no matter what.
Who will you be when you unlock your potential?