Enlightenment Intensive – NM 21-25 Feb
Enlightenment Intensive – 21 to 25 February 2019

Enlightenment Intensive –
21 to 25 February 2019
The Enlightenment Intensive is a challenging yet deeply rewarding residential retreat, the sole purpose of which is to inquire deeply into Truth of SELF
Enlightenment Intensives have enabled thousands of ordinary people around the world to discover for themselves who and what they truly are.
Remembering one's Truth of Self is a common gift during Enlightenment Intensives. Although the intent of the Enlightenment Intensive is the direct knowing of Self, there are many collateral benefits enhancing one's life. There are no esoteric teachings, philosophy, religion, clubs to join or discussions about what the "answer" is or might be.
What is taught is a simple contemplative and communication technique and nothing else!
Anyone can participate; no preparation, education or previous knowledge is required.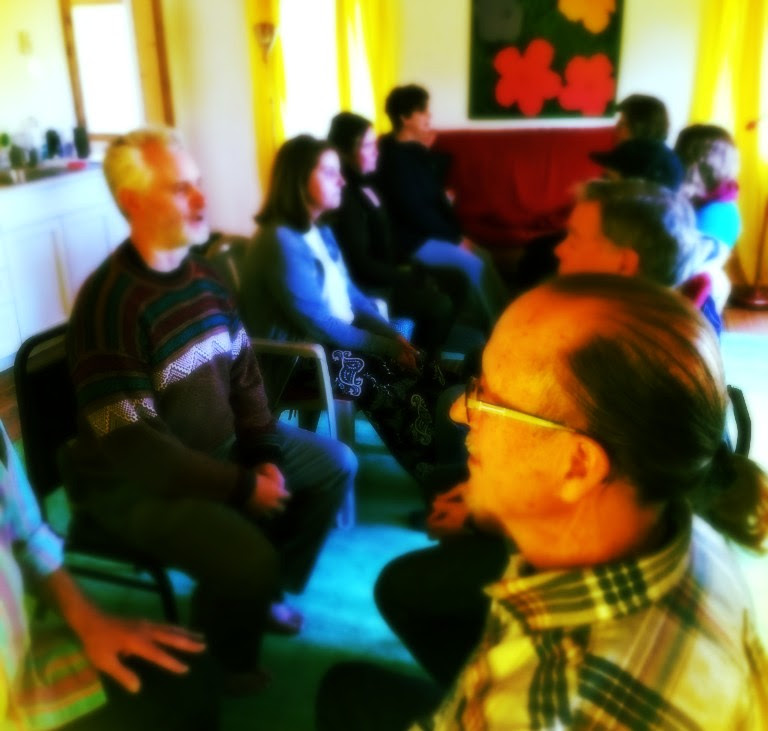 ———————————————————————————————————-
Is this for me?
Taking an Enlightenment Intensive may be right for you if any of these ring true:
You want to discover the truth of who you really are.
You are drawn to seek greater depth, truth and meaning in life.
You would like to discover something within yourself that is real and absolute.
You prefer to find things out for yourself.
You have read other people's stories of spiritual awakening and would like to experience it for yourself.
You want to be more awake and more real.
You want to live with greater authenticity and relate to others in a deeper and more real way.
You enjoy connection with others and fulfilling communication.
———————————————————————————————————-
Ins and Outs
When: Thursday 21 February 2019 beginning at 6:00 PM
to Monday 25 February ending at 10:00 am
The 3 day contemplative period will be followed by integration exercises on Monday morning.
Where: At Casa Primera Luz, Mora County, New Mexico
This sanctuary is located on a beautiful 750 acre community property 1.5 hours Northeast of Santa Fe, New Mexico. Breathtaking views combined with stillness and a distinct healing energy support participants in their quest for deep insight and knowing.
Costs: $200 for actual costs + a contribution for facilitation ($100 – 400)

———————————————————————————————————-
Facilitators
Jack and Katrin Potticary have spent many years practicing dyad communication, a partner assisted contemplation technique, which is the primary meditation used during the Enlightenment intensive. They are experienced group facilitators with years of practice in healing professions.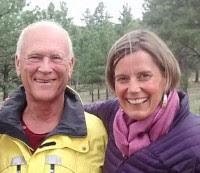 ———————————————————————————————————-
What others have said
"The real treat of this program is Jack and Katrin. Deeply committed to this work, their love for the practice, but more importantly, their love for the participants, was obvious and made the entire weekend. It's rare to find an authentic couple like this, with work that is pushing the edges of meditation. They facilitated an amazing weekend and I will be back."
Michael George, Kansas
"Here is the magic: The shiniest of all objects that we are longing for is the attention of another human being. It is the light we all have been seeking, the open hearted, full attention of another. It is this light that if it gets combined with honest attention – to really knowing who you are – that supports this process in the most fulfilling way."
Anne Blanchard, New Jersey
"And it just happened that suddenly I realized I am Love, and when I notice others I see they are Love also and when I see others the Love that is me becomes something, an energy, a communication that comes and goes between other beings."
Amos Reshef, Israel
"There are many profound experiences that I am taking with me. The most prominent was the direct knowing of the unconditional love of God that is for ever available to me. Casa Primera Luz is a little slice of heaven."
Adam Hammes, Iowa
"I won't sugar coat it… this is hard work! But on the other side of this is such an amazing experience of SELF. I am excited to explore this new sense of self."
Brandon Swett, Iowa
"I loved that the facilitators allowed us to have our own experience without dogma or teaching to us. At the same time they helped me to open more fully to myself."
Erika Savlowitz, California
———————————————————————————————————-
Questions?
Please contact Katrin at katrinpotticary@gmail.com .
phone: (208) 342 7499
We are happy to answer any questions you might have!
Enlightenment Intensive information resource links:
Please comment and ask questions about Enlightenment Intensives and Dyads.
Thanks For Reading!
If you have any topics that you would like me to cover, feel free to comment them below and I'll add them all to my list!
We are the Love of God, no matter what.