Lost and Forbidden Technology: Atmospheric Electrical Generation – Wed 15 May 2019 – 7pm
VISIONARY VIDEOS: Beyond Major Media
Wednesday's Video Night – 15 May 2019 – 7pm
1501 Montano St.
Note: I'll be traveling for the next couple months. The presentations will happen on the 1st and 3rd Wednesdays, whether or not I post about them.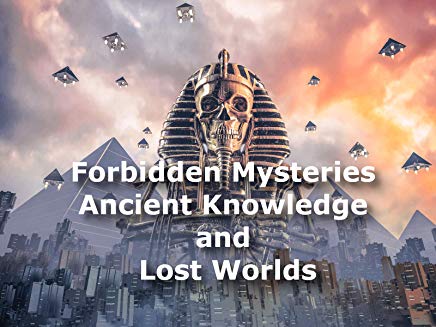 Video Presentation – "Lost and Forbidden Technology: Atmospheric Electrical Generation"
This is a recent 2-hour Russian documentary that details how "Angels" and other off-world beings gave humanity all sorts of advanced technology that subsequently has been suppressed by the powers that be to keep the general public in the dark about many exotic technologies. This includes Free energy, lamps that burn for centuries, exotic energy swords, early trains, airplanes, and other transportation with various forms of power as well as forms of ancient medicine such as Ayurvedic medicine from India. Also covered here are the ancient Vedic flying ships known as Vimanas as well as ancient and more recent military installations known as Star Forts which appear to be covers for deep underground plasma installations. The video also shows many temples and churches with exotic antennas and crosses that appear to be energy devices. The video also uses stunning artwork and photos throughout the presentation.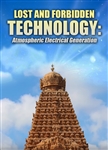 Watch:
(Click here to view an index of the archives of previous
Blog
posts for Visionary Videos presentations.)
Where:
Visionary Video Group has moved to a new venue until further notice.
1501 Montano St. (Encino Villa Senior Housing) in the Community Room in the Office building. This part of Montano St. is located between Avenida Cristobal Colon/Potencia St. and Palomino St.
From Agua Fria turn onto Avenida Cristobal Colon or Palomino.
From Cerrillos Blvd. turn onto Baca St., then turn left on Potencia,
and jog left onto Montano St.
Same days – 1st and 3rd Wednesdays.
New Times 7 to 10 PM.
Ask friends to join you every 1st and 3rd Wednesday evening of each month. All that is required is an open mind to ideas "beyond major media." Documentaries shown at Visionary Videos expand our knowledge of unknown realities. These astounding ideas often reveal hidden truths that inspire change.
We are the Ones we are waiting for. – Author unknown
We are the Love of God, no matter what.