Psychic Predicts Door to Your Future in May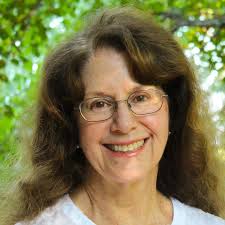 Psychic Predicts Door to Your Future in May
Psychic Predicts Door to Your Future in May
Penny Kelly is a well-known psychic. She recently made public this YouTube video.
She reveals some phenomenal stuff in the first two minutes of the video. Here is a brief synopsis of this part. She had a clairaudient experience on the morning of 6 May. She heard something like this. "In exactly three weeks time, you will arrive at the door to your future. What you do and how you respond will determine the direction your lives will take from there on."
Penny's interpretation, as she said in the video is …that might be the point at which we begin the move along the fork in the road, and whichever fork, whichever path we take wil be very, very significant, and once we start down that road, there's no going back.
This points to Wed 27 May. It seems reasonable to me that it could be a few days before or after, or that the event will not appear as a dramatic shift from one minute to another. Rather, it could be gradual protracted over a period of time.
I will add some comments from me. I've checked into astrological indicator around this time. A friend to me that there's nothing clear about that specific date being remarkably different from other dates. However, this entire month is a time of a powerful opportunity for spiritual awakening, particularly for people who are ready.
I've been teaching for a long time that, regardless of circumstances, we need to respond with love, not fear. We can prepare for whatever circumstances my occur in the future, whether or not we have recognized indications which act as harbingers. As part of that preparation, it is important to prepare mentally and spiritually.
I encourage you to go within. When circumstances get crazy, it is important to look within your heart to know what is the best thing to do and to receive guidance for what is for the greatest good. We must have courage to follow through with things which may be difficult, given the circumstances.
We need to remember that circumstances do not define us. Our decisions define us. So, I'd like to offer this reminder. Regardless of circumstances, respond with love. We are the love of god, not matter what.
Thanks For Reading!
If you have any topics that you would like me to cover, feel free to comment them below and I'll add them all to my list!
We are the Love of God, no matter what.
Who will you be when you unlock your potential?