OMS Summer Solstice / Eclipse 2020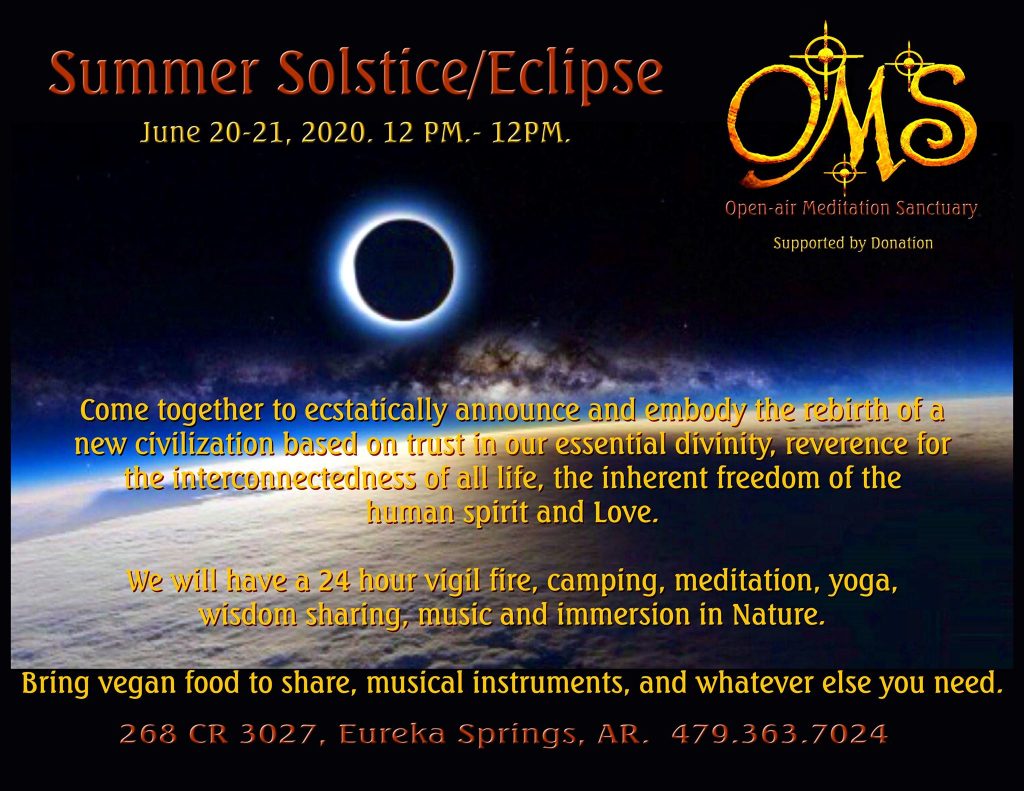 OMS Summer Solstice / Eclipse 2020
OMS Summer Solstice / Eclipse 2020
20-21 June 2020 noon – noon
Bring a tent and sleeping gear for overnight camping.
Tentative Itinerary
6/20
12 noon – Opening ceremony includes Saging, calling the directions, lighting the fire, itenerary and wisdom sharing.
Camp set up. Open time. Pop up activities.
3:30pm warrior of the heart yoga/meditation
4:44 PM group invocation eclipse
Food, music, pop-up activities or presentations, OMS walk, river play, rest.
10:44 PM group invocation solstice
6/21
9am Warrior of the heart yoga/meditation
10 am Breakfast
11am, closing ceremony. Sharing, Fire extinguished. Clean up.
Thanks For Reading!
If you have any topics that you would like me to cover, feel free to comment them below and I'll add them all to my list!
We are the Love of God, no matter what.
Who will you be when you unlock your potential?