Sri Lanka job possibility update – 25 Mar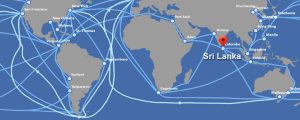 Sri Lanka job possibility update – 25 Mar
It's looking like I will be offered a job in Sri Lanka. The job will be assistant director for the national development project. The prospect is looking positive. One big question is the duration of the job. I'm guessing that my job will last for about a year or two. There's a good chance that it could be for less than one year. It's also possible that it will continue for more than two years. I believe that the initial contract will be for one year at most.
The other big question is when the project will begin. I don't know for certain. My best guess at this time is that it will probably begin a few months from now. I just heard that there has been a lot of progress with preparations. I also heard that there is still a lot of preparations remaining to be completed. I'm guessing that the project will launch a few months from now.
Here's some info about Sri Lanka from Wikipedia.
Sri Lanka, officially the Democratic Socialist Republic of Sri Lanka, is an island country in South Asia, located southeast of India and northeast of the Maldives.
The island is home to many cultures, languages and ethnicities. The majority of the population is from the Sinhalese ethnicity, while a large minority of Tamils have also played an influential role in the island's history; Christians in both groups are recent converts who have kept the traditional culture. Moors, Burghers, Malays, Chinese, and the aboriginal Vedda are also established groups on the island.
We are the Love of God, no matter what.