School Shootings Caused by Guns or People?? Part 2
With this perspective, it makes sense to me now that citizens need the ability to defend themselves against their own government. I don't think about the second amendments as being something specific about guns, as the NRA might claim. Here's how I interpret the second amendment. "Citizens must have the ability to defend themselves against their own government, and this right shall not be infringed."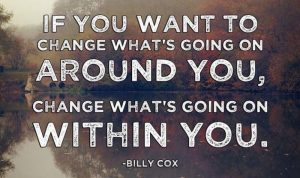 School Shootings Caused by Guns or People??
There are many possible tangential topics. I'll address one here, gun ownership and the use of guns against other people (not to protect oneself from the government). It appears to me that, in USA, it is necessary to protect oneself from the community. For example, we lock doors, security and self defense are big industries, and safety is a big concern. The dominant emotion that US Americans feel in association with their community is fear. Why is this necessary?

I've spent more than a decade of my life living in other cultures. Consider this. USA accounts for about 5% of the world population. For most of the world's population, the community is a source of support and protection for all individuals. The individuals do not feel a need to protect themselves from their community nearly as strongly as individuals in USA feel. To me, this dynamic reflects a phenomenon which can be described as follows. The US society is sick. People growing up in and being conditioned by a sick society take into their psyches the attributes of their sick society.
So, who is to blame and what policy will bring resolution to this tragic dynamic? Society must take responsibility for its entrainment of members of that society. A good model for this is the practice of Ho'oponopono, whereby Hawaiian communities take responsibility for their parts in bringing about destructive behaviors of any members of their communities.
I look forward to a shift which will generate a more healthy society. I will devote my energy to bringing about a healthy society.
Who will you be when you unlock your potential?
We are the Love of God, no matter what.