Litecoin Payments now on Facebook
Global Transition to Cryptocurrencies update posts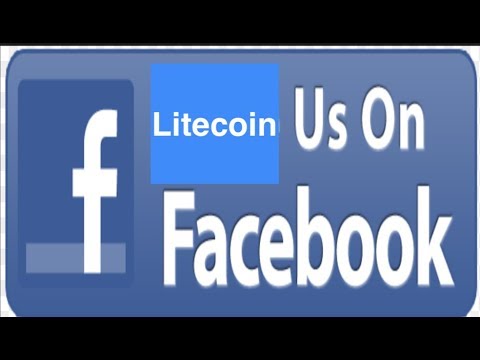 Litecoin Payments now on Facebook
Litecoin Payments now on Facebook
Crytocurrencies have made a major advance towards mass adoption. This may just be history in the making. In recent years, the cryptocurrency community has been working towards widespread adoption. Progess has been slow within the financial transactions scene, particularly in USA. The new major advance is that the LiteIM wallet is now integrated as a plugin into Facebook messenger. Now, with LiteIM introducing this advancement, we are a step closer to meeting the desired cryptocurrency understanding and adoption.
Litecoin is being used by Telegram users and SMS-enabled versions to exchange LTC with the Lite.IM wallet. One goal is to improve awareness and adoption of Litecoin. The new Facebook messenger functionality can also help Facebook to restore its reputation by showing that it is favorable towards cryptocurrencies. Facebook needs this reputation repair to recover from its recent ban on cryptocurrency ads or any ads related to the cryptocurrency industry. Facebook is now a leader in cryptocurrency adoption. We'll see in the upcoming months how well LiteIM is received and used. We can anticipate that this will be reflection of the perception of the general public.
This is huge news. Litecoin is now the first crypto on Facebook. This opens the door to a user base of millions of people all over the world. Lite.IM users can import their existing wallet. Moreover, all Facebook users can now directly, easily and securely send, manage, and invest in Litecoin.
Lite.IM is a Litecoin wallet. The occurrence which is so momentous is that Lite.IM has now added Facebook messenger onto its growing list of supported and interconnected communication platorms. Lite.IM says that this is also a beginning for them, and that they have big plans in store.
I'm interested to hear your thoughts about the Litecoin service by Lite.IM and its new functionality on Facebook mesenger. Please let me know by commenting below.
Thanks For Reading!
If you have any topics that you would like me to cover, feel free to comment them below and I'll add them all to my list!
Global Transition to Cryptocurrencies update posts
We are the Love of God, no matter what.