LeRoy's Personal Update – Sep 2019 – Travel
Below is my update from the past month or two, intended for friends and acquaintances who request updates from me. I'll try to write some sort of update every month or two and send that to everyone who wants to receive it. I'll continue to respond one-on-one when I get emails or other correspondence from any of you.
With my apologies, this update is several months late. I'll explain below.
In case you missed some past updates, here are links to some past updates.
If you would like to receive updates from me, please let me know your name and email address to be added to my list for personal updates. If you tell me which topics interest you, I'll try to include you in emails on those topics more than other topics. Of course, I'll remove your email address from the update list any time if you request.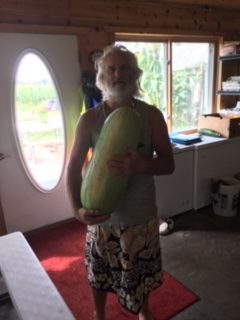 Here's my personal update for Sep 2019
My last update was 7 months ago.
Travel
March & April
In March and April, I was traveling in NM and AZ. I started to devote a lot of my time and energy in Feb to developing my CBD business. This focus continued through March, April and now into Sep. For info about CBD, click CBD for Health. I've been so focused on my CBD work for the past six months that I have not taken time to write updates or to post much on my blog. Now, I'm pulling myself away from CBD work to write this update. In late Feb, I participated in an Enlightenment Intensive near Mora, NM. For info about Enlightenment Intensives, click Enlightenment Intensive – LeRoy's Experience. I bounced around and visited friends in several places, mostly: Santa Fe, NM; Albuquerque, NM; Sedona, AZ; and Phoenix, AZ. While in Phoenix, I harvested hundreds of grapefruits, oranges and lemons. So, for months, I was eating up to 16 grapefruits per day, or oranges. In these months, I visited several times my friends in Albuquerque, NM, and helped them to develop their Amazon business in various ways, including moving into a larger warehouse and developing systems to track and analyze profitability of various products, etc. I also had a housesit job for a week.
May & June
I had been planning to leave SW USA, as my original idea when I arrived in NM in late Dec was to stay in SW USA for only a month or two. As May was approaching, I was surprised to find myself still in NM. I was asked to do a housesit without pay. I tentatively accepted. Before long, I was offered two more housesits with moderate pay. When I saw how the timing aligned so amazing well, no overlap, but no big gaps, just a day between housesits, I concluded that it must have been divine orchestration, so I confirmed all three. So, I had six weeks of housesitting. One reason why I felt good about the housesits is that it gave me opportunity to focus more of my time and energy on my CBD business with Wholegreens. As I've been traveling for the past year, I've spent so much time socializing and moving, whereas these housesits were in beautiful, remote areas, which restricted my socializing, thus making it easy for me to focus on my CBD work. Since the housesits were all near Santa Fe, NM, I was still close to many of my CBD clients. After the housesits, I spent two weeks in Sedona, AZ. While in Sedona, I went to the top of Bell Rock a few times. I explored new rock faces. Also, I made my first ascent up a crevass that I had been eyeing for years. It was dangerous and scary, but definitely exhilarating. Besides a lot of socializing, one of my focuses in Sedona was with my CBD clients there. I have been picking up new clients everywhere that I've been traveling since Feb.
July
I spent three weeks in Santa Fe, NM, visiting friends, especially my former landlady, enjoying her kindness and hospitality while having an opportunity to share some helpful info with her. I spent time working with my CBD clients in this area. Also, the apricot season was starting, so I harvested many apricots, and I was eating about 100 apricots per day. I also volunteered again this year for the International Folk Art Market. This year, I worked as an interpreter in Spanish. Later, I was at a friend's property in eastern NM en route to OK. While I was weeding thistle for them, I discovered that my body was not happy because my focus on CBD work for six months caused me to neglect my body and not give it as much exercise as it likes and especially not enough yoga. I spent two days in Tulsa, OK, where I started re-integrating a regular yoga practice into my life. Next, I had two delightful days visiting friends in NW AR.
August
I spent two weeks in Eureka Springs, AR, at OMS, the Open-Air Meditation Sanctuary. Among other odd jobs, I harvested many pears and apples for them (and me) to enjoy. Just as I was running out of apricots which I had harvested in NM, there was a fresh supply of AR pears and apples coming in. While at OMS, I also made a berry hook for them. Next, I spent two days in MO to negotiate a software for the CBD business. Then, I spent two days in IA to visit friends, and I made more CBD business contacts. My next stop: WI.
September
As I write this, I've been in WI for about a month. I've been back and forth between Bumpity and another friend near Wisconsin Dells. Of course, I've been enjoying copious watermelons at Bumpity. The watermelon in the photo above is a variety called Charleston Grey. While in WI, I've had the opportunity to help out with a lot of farm work every day. There is one salient experience that I'd like to share here. I was out jogging with a friend on the trails through the woods on her property. We were headed southeast back to her home. A thunderstorm started, so each minute the amount of rainfall was increasing. I heard a sound coming from the north and asked her about it. I thought that it might be a horse trotting, or maybe a woodpecker, though the sound profile did not match either too well. She thought it was a sound from the throat of an animal, maybe a tree frog. She led me north along a smaller trail because she was curious to investigate the sound. A little later, as the rain and thunder intenisified, the trail ended, and she said "Oops, we're at the steep part." The next thing I knew, we were scaling a cliff in this area like a jungle in a torrential downpour of rain. The thought in my mind was about what a fun woman to hang out with, someone to take me on such a cool adventure. Indeed, most people in my life complain (or exalt me) because I take them on the adventure of a lifetime. On another note, I've also continued to practice yoga. Indeed, I've had a lot of opportunity to teach yoga and to help many people in their lives through yoga instruction and educating them about what helps them and their bodies. After a few weeks of solid practice, my body started feeling much better, to the point where I've felt good with bicycling and running. I'm trying to take advantage of the limited time window now in WI when temperatures are good for cycling. I learned years ago that this rural area in WI is a paradise for bicycling, especially near the Amish communities. Meanwhile, my CBD work continues.
Future
My travel plans are uncertain, but here are some ideas running through my head. I might stay in WI through Oct. There are plenty more old friends to visit here and plenty more CBD contacts to follow up with. I have ideas for where to travel in Nov, but this might shift, depending on developments with the Wholegreens CBD business. Also, Sri Lanka is still a possibility. I have many other ideas, but the above ideas are most likely for the near future.
I'm traveling now. I'm still waiting to hear about the job in Sri Lanka. I'm not holding my breath. When I get news, I'll post it on Steemit. For now, I'm driving a car around USA, but I'm open to international travel. If you know someone who would like to travel with me or have me come for a visit, please let me know. If you know about some awesome events, I'd like to hear about those.
Writings
Please look for the second part of this update. The second part includes an organized, categorized list of my recent writings and some explanations.
Who will you be when you unlock your potential?