The Tesla Files
VISIONARY VIDEOS: Beyond Major Media
Wednesday's Video Night – 19 Sep 2018 – 7pm
1501 Montano St.
Note: I'll be traveling for the next couple months. The presentations will happen on the 1st and 3rd Wednesdays, whether or not I post about them.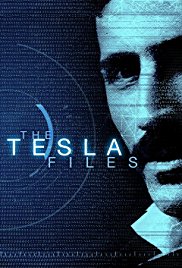 Video Presentation – "The Tesla Files"
This is four of the five 40-minute episodes from the short series about Nikola Tesla that aired in May and June of this year on The History Channel. It features longtime Tesla researcher and biographer Marc Seifer as well as astrophysicist Travis Taylor, and investigative journalist Jason Stapleton, as they travel to a number of different locations that were key to Tesla's life and work. They uncover a number of details and evidence about Tesla, especially about his later life and eventual death. They formulate a number of interesting theories about his work and about what happened to his papers and other things after his death. Apparently 20 of 80 trunks of his possessions went missing after his death. The United States Government Intelligence Agencies spearheaded by Donald Trump's uncle John G. Trump seem to be primarily responsible. Some of the main topics investigated, resulting in a number of new discoveries, include his Wireless Tower at Wardenclyffe, and his unusual at, and his connection to the New Yorker Hotel, Where he lived for the last ten years of his life. Also, new discoveries about his "Teleforce" or "Death Ray" project are discussed. This whole series is very well presented, and, therefore, should make for a very interesting evening.
Watch:
(Click here to view an index of the archives of previous
Blog
posts for Visionary Videos presentations.)
Where:
Visionary Video Group has moved to a temporary new venue for three months (starting 1 Aug 2018)
1501 Montano St. (Encino Villa Senior Housing) in the Community Room in the Office building. This part of Montano St. is located between Avenida Cristobal Colon/Potencia St. and Palomino St.
From Agua Fria turn onto Avenida Cristobal Colon or Palomino.
From Cerrillos Blvd. turn onto Baca St., then turn left on Potencia,
and jog left onto Montano St.
Same days – 1st and 3rd Wednesdays.
New Times 7 to 10 PM.
Ask friends to join you every 1st and 3rd Wednesday evening of each month. All that is required is an open mind to ideas "beyond major media." Documentaries shown at Visionary Videos expand our knowledge of unknown realities. These astounding ideas often reveal hidden truths that inspire change.
We are the Ones we are waiting for…
We are the Love of God, no matter what.