VISIONARY VIDEOS: Beyond Major Media
Wednesday's Video Night – 15 Nov 2017 – 6:30pm
244 Villa Allegre, Building 144
Note about accessing info for presentations
: The best place to find info about presentations is
https://www.leroydiener.com/blog/
This link includes an index of the archive of previous presentations. The archive is being added to as my time permits. So far, it extends back to Oct 2014. It is best to consider emails to be only reminders and for convenience. You can rely on these email announcements to be timely and accurate most of the time, but
not always
. The best source for info is on the blog, which can always be accessed from the link above. The blog versions will be more complete, formatted better, and updated. images will be easier to see in the blog version because of better quality and resolution than in an email. If there are any changes after the email announcements are sent because of weather or for any other reason, the blog posts will get updated. Extra emails will not be sent to everyone. This should reduce excessive emails in your inbox, while allowing access for those who are interested to updated info. As an added note, the email process is not entirely reliable. Timely delivery of emails can be thwarted by problems with technical issues, or with my time availability, traveling, getting injured or internet access. As an alternative to the above link, you can also find all previous
Visionary Videos presentations
in a different format.
Note: Be happy.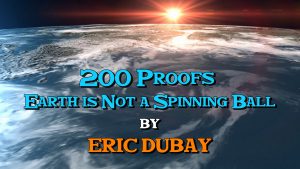 The Flat Earth Theory
The concept of a flat Earth has long been completely dismissed and heavily ridiculed by the mainstream scientist and educators, In very recent Years, however, a number of qualified scientists, pilots and other researchers have been coming forward with very credible evidence and arguments in favor of the flat Earth Theory. While much of the video evidence in favor of the flat Earth Theory over the ball Earth Theory has not been necessarily well documented and presented, this situation is finally starting to change. This is a very recent 2 hour plus documentary and interview by conspiracy researcher and Flat Earth Theory proponent Eric Dubay in which he presents many good arguments and evidence to support this flat Earth Theory. While this debate is far from being decided, if you are not familiar with the evidence for the flat Earth concept, then this presentation could provide some very enlightening information for you to consider.
Watch:
(Click here to view an index of the archives of previous
Blog
posts for Visionary Videos presentations.)
Where:
We will be meeting at 244 Villa Allegre which is an apartment community at the corner of W. Alameda and St. Francis which is across St. Francis from Burger King. Coming from Cerrilos Blvd. on St. Francis, turn right on W. Alameda. Turn left into the driveway and go right, then turn left and then veer left and find Building 144 on the right. It is a community room.
Ask friends to join you every 1st and 3rd Wednesday evening of each month. All that is required is an open mind to ideas "beyond major media." Documentaries shown at Visionary Videos expand our knowledge of unknown realities. These astounding ideas often reveal hidden truths that inspire change.
We are the Ones we are waiting for…
We are the Love of God, no matter what.