Is Our Universe Someone Else's with Computer Simulation? with Linda Moulton Howe – Wed 16 May 2018 – 6:30pm
VISIONARY VIDEOS: Beyond Major Media
Wednesday's Video Night – 16 May 2018 – 6:30pm
244 Villa Allegre, Building 144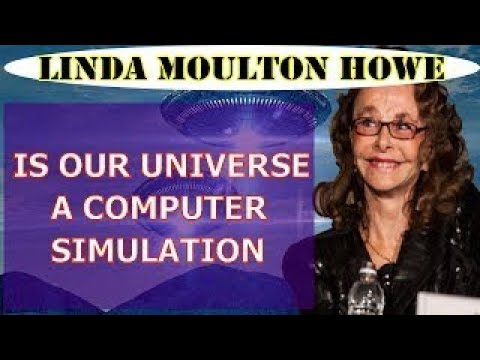 Video Presentation – "Is Our Universe Someone Else's with Computer Simulation? with Linda Moulton Howe"
This is a 95 minute lecture and slide show from the 30th annual 2017 Ozark Mountain UFO conference by noted cattle mutilation expert and UFO and other unusual phenomena researcher Linda Moulton Howe. This is an excellent presentation with much scientific evidence and discussion about the possibility that our universe is actually a computer simulation by a civilization From Another Universe. This video includes facts and theories by many noted scientists and other experts as well as a discussion of the Matrix series of science fiction movies. She also includes information about spritual evolution, Entropy, good vs. Evil, nested universes, positive and negative universes and the now accepted concept of a holographic Universe. She also presents information about an ancient massive Stone doorway or portal to this other Universe in Peru near Lake Titicaca, known as Aramu Muru, Puerta de Hayu Marca, which means Doorway to the lands of the Gods and immortal life.
Watch:
(Click here to view an index of the archives of previous
Blog
posts for Visionary Videos presentations.)
Where:
We will be meeting at 244 Villa Allegre which is an apartment community at the corner of W. Alameda and St. Francis which is across St. Francis from Burger King. Coming from Cerrilos Blvd. on St. Francis, turn right on W. Alameda. Turn left into the driveway and go right, then turn left and then veer left and find Building 144 on the right. It is a community room.
Ask friends to join you every 1st and 3rd Wednesday evening of each month. All that is required is an open mind to ideas "beyond major media." Documentaries shown at Visionary Videos expand our knowledge of unknown realities. These astounding ideas often reveal hidden truths that inspire change.
We are the Ones we are waiting for…
We are the Love of God, no matter what.