Enlightenment Intensive – LeRoy's Experience page update – 5 day – Jan 2019
I'm making this blog post to let you know that I just updated a page Enlightenment Intensive – LeRoy's Experience. Please click on the link to see the rest of the page and understand the context for this update. This is a work in progress. I will continue to update this page in the future. For your convenience, a portion of this update is below.
After a few 3-day Enlightenment Intensives, I participated in a 5-day Enlightenment Intensive. A 5-day Enlightenment Intensive has some big advantages over a shorter Enlightenment Intensive. As a prelude, it usually takes a couple days to become fully present and elevate one's energy to a level conducive to breakthrough experience of Truth of Self. A 5-day Enlightenment Intensive allows for a few days in that elevated energy.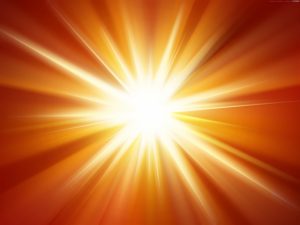 During my first 5-day Enlightenment Intensive, I learned more about some potent aspects of the Enlightenment Intensive technique. I also had some profound experiences related to the power of mind over the body. For example, my contemplation brought up many physical sensations into my conscious awareness. During the dyads, I started to feel physical symptoms simultaneously of disparate health conditions, such as flu, bronchitis, digestive distress, etc. The sensations that I was feeling were intense, such as strong pressure in my head. Most of the symptoms moved around my body from one minute to another. Most of the symptoms dissipated at the end of a dyad and resumed with the following dyad. One dynamic that persisted most was an intensely painful pressure in my head. After a couple days, I realized that I had been allowing my consciousness to be pulled into a painful spot. With that realization, I wondered about why I was not directing my conscious awareness to parts of my body which were not in pain, such as my elbow. I redirected my consciousness to acknowledge all parts of higher intensity and lesser intensity and to observe them neutrally. With that, the symptoms all dissipated, and I soon entered a field of light consciousness.
This experience can serve as a stark example of the power of the mind over the body. A practical application of this dynamic is for people suffering from physical ailments and health conditions. These ailments are manifested from the mind. With recognition and a shift of the mind, the conditions can be dissolved, thus cured.
Who will you be when you unlock your potential?