Woodstock Fruit Festival – Featuring…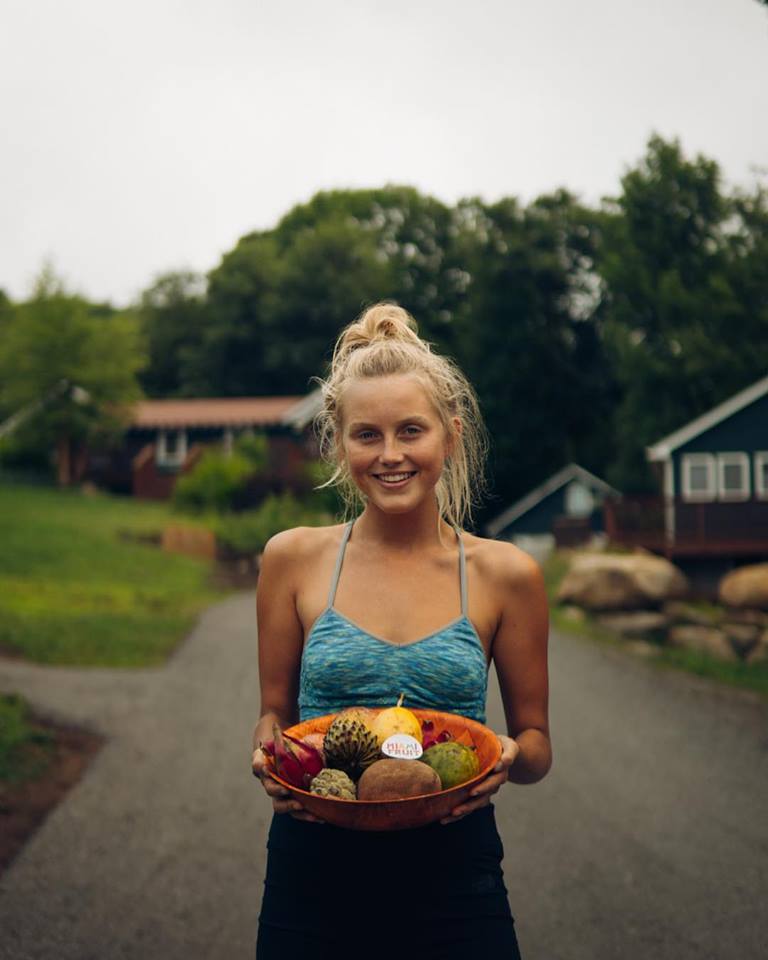 Woodstock Fruit Festival – Featuring…
5
Here's a quick look at what is offered at the Woodstock Fruit Festival, as an OVERVIEW.
The Woodstock Fruit Festival features:
Amazing Quality Fruit
Salad Bar and Salad Dressings
Social Activities (Get To Know You Games, Campfire, Evening Activities, Hugging Workshops etc)
Fitness Classes
Meditation, Creative and Transformational Classes and Workshops
Health and Diet Educational Presentations
Creating Your Dream Lifestyle' Presentations and Workshops
Support Groups
———————————————
Now, some details about the categories of CLASSES offered at the Woodstock Fruit Festival
Self-Development and Motivational Classes
educational presentations
Meditation classes
Live Music
Relationship Workshops and Classes
———————————————
Here's a list of some of the amazing FOOD at the Woodstock Fruit Festival
Jackfruit
Salad Dressings
Cacao fruit
Lychees
Longans
Mamey Sapote (brown skin, creamy orange pulp)
Atemoya
Dragon fruit
Salad Bar
Passion Fruit
Exotic Bananas (Thai Nam Wah)
Exotic Bananas
Figs
Fresh Squeezed Sugar Cane Juice
Asian pears (large round/gold color)
Fragrant Pears (smaller size, green color)
Sugar Apple
Young Coconuts
Cactus pears
Papayas
Watermelon
Durian
Florida Mangoes
Mexican Mangoes (Kent)
Haitian Mangoes
Banana Ice-Cream
Banana Cinnamon rolls
Murcott tangerines
Cherries
Tomatoes
Plums
Grapes
Florida Avocados
Hass Avocados
Deglet Dates (on branches)
Cantaloupes
Medjool Dates
Kiwi (green and gold)
Sprouted coconuts
Greens
Apples
Fresh Squeezed Orange Juice
Bananas (regular)
nice cream (only ingredient is bananas)
cinnamon rolls
OK. I'll comment about the above photo. The woman in the photo is Edelle. She is one of many people involved with organizing the Woodstock Fruit Festival and with helping the festival to run smoothly. Edelle is one of many beautiful people at the festival. I'd like to draw your attention away from her to the bowl which she is holding. You might think that is a serving bowl, not a bowl from which people eat their meals. Surprise! That is a bowl from which people at the fruit festival eat their meals. There are generally two bowl sizes. The bowl that Edelle is holding is the large size. The small size is more than half that size, which is still enormous by most people's standards.
My experience is that, after eating a raw meal of one of those bowls filled with fruit. I feel satisfied, but also light enough that I can do handstands or anything I want without feeling bogged down or sleepy. For me, that is very liberating. Also, when most people see a bowl filled with salad that I eat, they exclaim "Oh my god! Are you going to eat all of that?" The answer is yes. A typical meal for me could be twenty apples, for example. I'm accustomed to people being shocked when they see the quantities of raw fruits and salads that I eat. Instead of leading to obesity, it leads me to better and better health. I was delightfully surprised to see that most everyone at the fruit festival has similar eating habits as I do, both in quantity and selection of healthy, living fruits and salads.
Thanks For Reading!
If you have any topics that you would like me to cover, feel free to comment them below and I'll add them all to my list!
We are the Love of God, no matter what.