Coronavirus COVID-19 Clif High
Coronavirus Perspectives on COVID-19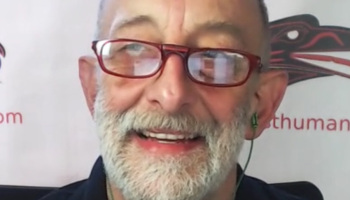 Coronavirus COVID-19 Clif High
Coronavirus COVID-19 Clif High
Here's a good source of info. Clif High was posting videos warning about this virus long before others. This video is from Jan.
Clif High has a large following on the internet. His public work began many years ago when he started publishing his Web Bot reports.
Clif High started his Web Bot software project in 1997. He later patented his computer-assisted reading technology. The premise from which his technology works is that all people have psychic premonitions which we keep at a sub-conscious level. These psychic impulses leak out in our conversations in a predictable manner. That manner is when we say anomalous words as part of an everyday conversation on a different topic. These anomalous words or phrases carry an emotional charge.
Clif High wrote a Web Bot program which taps into the collective consciousness by collecting these words or phrases, aggregating and analyzing the results with collected temporal markers in order to predict future events. Clif High achieves this by employing radical linguistic techniques of his own devising. He developed a model which anticipates future events with some seeming accuracy. Clif's processing algorithms employ a method of assigning emotional values to complex content and time carry-values to predict changes in future behavior based on how people are using language now.
He has had phenomenal success with his predictions.
If you look at the subsequent videos on his channel, you'll find a lot of useful info related to COVID-19 which Clif put forward long before others. A lot of his info is still better than can be found elsewhere, even this much later. For example, Clif High started describing COVID-19 as a bioweapon long before other sources. He developed timelines of what to expect long before others were talking about the coronavirus hardly at all. He also taught protocols and advised people to purchase masks and other items before shortages started to occur. Of course, he predicted the shortages.