LeRoy's Personal Update – Jan 2019 – Travel
In the recent past, I've received requests from many friends and acquaintances to give them occasional updates on my life, my travels, my adventures, what I've been doing, publishing, etc. I think that I've come up with a solution that will work well. Here's my idea. I'll try to write some sort of update every month or two and send that to everyone who wants to receive it. I think that this solution will work well because most of the info which is being requested of me will be the same info which I would tell to many people. I'll continue to respond one-on-one when I get emails or other correspondence from any of you.
If you would like to receive updates from me, please let me know your name and email address to be added to my list for personal updates. If you tell me which topics interest you, I'll try to include you in emails on those topics more than other topics.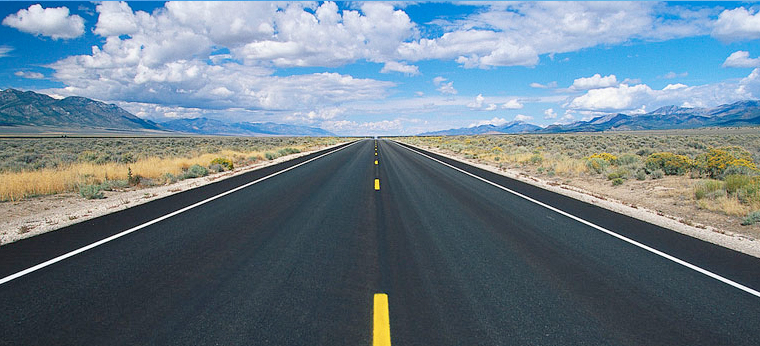 Here's my personal update for Jan 2019
This update will be longer than most and extend further into the past. Indeed, this update is so long that I'm splitting it into two parts, travel and writings. This part is about my travels. Future updates will include mostly only what I've been up to in the prior month or two, since the previous update.
Travel
July
In July 2018, I left Santa Fe, NM. My objective in traveling in 2018 was to visit family and friends who I have not seen for a long time, and who I might not see for a long time. I spent a few days in OK helping some friends to move to a different house. Next, I spent a week in AR at OMS, the Open-Air Meditation Sanctuary. Next, I spent a week in GA at a family reunion. There were some spectacular parts of that reunion, including inventing a Diener trivia game. For details about the reunion, click Diener Family Reunion for Dad's 90th Birthday.
August
I spent a few weeks in NJ and NY visiting friends. I seized the opportunity to swim, usually about 2000m, in the Atlantic Ocean and some lakes, to bike, usually about 75km, and to run, usually about 20km. I volunteered at the Woodstock Fruit Festival near Lake George, NY. The Woodstock Fruit Festival is a wonderful event with 600 fruitarians, including many extraordinary and accomplished individuals. There is very little advertizing done for the fruit festival, but I did see one blurb that was a little bit like an ad that described the Woodstock Fruit Fesitval as the best week of your life. For many people, it is indeed the best week of their lives. For details about the Woodstock Fruit Festival, click Woodstock Fruit Festival – Intro.
September & October
I spent more than two months in WI, with a few days in MN. I spent most of those two months at Bumpity . I enjoy very much my spiritual/family connection with Bob and the other people around Bumpity. One of the highlights for me during that time was eating about 20 pounds per day of the best watermelon I've ever had. I also reconnected with my spiritual family/friends from Endeavor Academy, a spiritual community where I lived for seven years, 1997-2004. I also visited other friends in other parts of WI and my brother in MN. One of my favorite parts about being in rural WI was the bicycling. WI is a paradise for bicycling. I lived in WI for 10 years and did a lot of Ironman training and other bicycle training and racing in WI during that time. But, I sorta forgot how wonderful bicycling is there after living in SW USA for nine years. That area of WI is beautiful and picturesque, with a huge network of nicely paved roads with little to no traffic, just an occasional car, tractor or Amish horse and buggy. I seized the opportunity to bike and run a total of about 11 hours/week. I was happy that I was there at just the right tiime to be able to help out with things that were needed there at that moment, mostly physical labor, but also other things, like teaching yoga and sharing info, etc. For details about Bumpity, click Bumpity.
November
I spent a few days in IL, visiting a friend. Next, I spent a week in IA. I was happy that I was there at just the right tiime to be able to help out with things that were needed there at that moment, like clearing snow, sharing info, teaching yoga, and other things. I met with the owner of C60 Labs. For info about C60, click C60 Greatest Supplement Discovery. Next, I spent a week at OMS in AR and two weeks with other friends in AR. I was happy that I was there at just the right tiime to be able to help out with things that were needed there at that moment, like computer tech help, physical labor, babysitting, sharing info, strategic connections, and other things.
December
I spent a week in OK, doing collaborative work on Christ Seed info. For info about the Christ Seed, click Christ Seed Calculation Service. It was also an opportunity for me to provide spitual guidance and to teach yoga, etc. I spent two weeks in NM, connecting with friends, sorting through belongings, doing computer tech work, etc. I spent a week at an Enlightenment Intensive over my birthday and the New Year. For info about Enlightenment Intensives, click Enlightenment Intensive Info. Here's a link to what I wrote about this Enlightenment Intensive Enlightenment Intensive – LeRoy's Experience page update – 5 day – Jan 2019.
Future
My travel plans are uncertain, but here are some ideas running through my head. I might stay in NM for a bit. Or, I might visit AZ for a couple weeks. I might travel west by car. Another possibility coming up soon might be a visit to Trinidad. Also, Sri Lanka is still a possibility. I have many other ideas, but the above ideas are most likely for the near future.
I'm traveling now. I'm still waiting to hear about the job in Sri Lanka. I'm not holding my breath. When I get news, I'll post it on Steemit. For now, I'm driving a car around USA, but I'm open to international travel. If you know someone who would like to travel with me or have me come for a visit, please let me know. If you know about some other fruit festivals or similar events, I'd like to hear about those. On a different note, if you know of some work that I can do for income, I'm open to that, too, if it's a good fit for me.
Writings
Please look for the second part of this update. The second part includes an organized, categorized list of my recent writings and some explanations.
Updates Jan 2019
Who will you be when you unlock your potential?