Global Transition to Cryptocurrencies update – Crypto Economy Big Players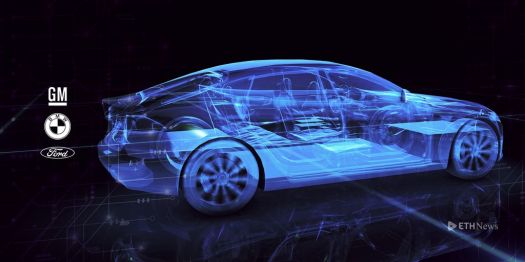 Global Transition to Cryptocurrencies update – Crypto Economy Big Players
Global Transition to Cryptocurrencies update – Crypto Economy Big Players
Cryptocurrencies are replacing fiat currencies. The global transition to cryptocurrencies from fiat currencies as the primary means of financial exchange will progress over the next few years.
I recently resteemed two videos from Bitcoin Ben. On 12 Apr, I resteemed "Bitcoin Ben | Charlie Lee is the Sam Walton of #crypto." On 15 Apr, I resteemed "Bitcoin Ben | Do you see what Coinbase is building?"
In this article, I will organize some of the content in those videos and add some of my own ideas.
This is part 4 of 4.
4
Crypto Economy Big Players
The structure of the crypto economy is being developed quickly. Coinbase is building relationships to become the top exchange and also the top platform for cryto access to existing companies. In March, Coinbase filed paperwork to be able to legally sell securities. If larger corporations start their own ICOs or transition representations of their shares onto the Coinbase platform, this will become a powerful, integrated system with Coinbase as a hub.
If you want to transition into a new system almost flawlessly, cryptos are the way to do it. The NASDAQ and the old system is dying for various reasons. For one, it is overpriced. NASDAQ and Mastercard are heavily involved in cryto community. NASDAQ and NYSE are hiring blockchain developers. Abra will also be a part of this. Do you see some patterns?
We are witnessing an evolution of the cryto system. The old system, represented in part by NASDAQ, is overvalued. Inflation is an important factor contributing to the demise of the old system. Coinbase, NASDAQ and other entities are building a crypto system alongside the old system. The corporations have known since 2008 that the old system is dysfunctional, and that it will be replaced by cryptos. The only reason why they get involved with cryptos is because cryptos are the currency for the transition into a new system.
Ford, Chevy, BMW and Tesla and other major car corporations are building crypto wallets into their new cars. These major car companies know that crytos are the future system. Davos is the home of the World Economic Forum, an economic meeting every year of the big players. Davos had an elaborate presentation of intricate incorporation of blockchain into major corporations.
GM, BMW and Ford have Launched a Consortium To develop 'How Blockchain Will Reinvent Mobility'. Several large automakers, along with tech companies, and other firms have established a foundation known as the Mobility Open Blockchain Initiative. This group seeks to engage a wide range of stakeholders and contributors as it develops transportation solutions for the future.
Bilderbergers and George Soros are also talking about blockchain.
We are the Love of God, no matter what.