More of the Positive Side of 2012 – Wed 7 Feb 2018 – 6:30pm
VISIONARY VIDEOS: Beyond Major Media
Wednesday's Video Night – 7 Feb 2018 – 6:30pm
244 Villa Allegre, Building 144
Note: Visit
Positive Side of 2012 QTZ list
for a description of this youtube channel, a list of playlists, and a sequential list of videos on this channel, including the QTZ number, duration, URL and title of each video.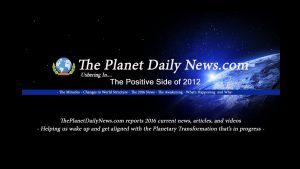 Video Presentation – "More of the Positive Side of 2012"
This is a 2 hour continuation of video clips from Tom Price's website "the positive side of 2012." Last year, we featured a program detailing information from the positive side of 2012 and this week's presentation includes additional information from this site that covers other subjects related to the overall 2012 subject matter. This includes details about Indigo children, the heating up of the Earth and solar system, the massive energy currently striking the solar system, time travel, crop circles, the Bermuda triangle and even the Jean Benet murder in 1996. Excerpts from a detailed 7 hour interview by whistle blower K Griggs is also included.
Watch:
(Click here to view an index of the archives of previous
Blog
posts for Visionary Videos presentations.)
Where:
We will be meeting at 244 Villa Allegre which is an apartment community at the corner of W. Alameda and St. Francis which is across St. Francis from Burger King. Coming from Cerrilos Blvd. on St. Francis, turn right on W. Alameda. Turn left into the driveway and go right, then turn left and then veer left and find Building 144 on the right. It is a community room.
Ask friends to join you every 1st and 3rd Wednesday evening of each month. All that is required is an open mind to ideas "beyond major media." Documentaries shown at Visionary Videos expand our knowledge of unknown realities. These astounding ideas often reveal hidden truths that inspire change.
We are the Ones we are waiting for…
We are the Love of God, no matter what.