Racing Extinction + Animal Odd Couples – Wed 19 Jun 2019 – 7pm
VISIONARY VIDEOS: Beyond Major Media
Wednesday's Video Night – 19 Jun 2019 – 7pm
1501 Montano St.
Note: I'll be traveling for the next couple months. The presentations will happen on the 1st and 3rd Wednesdays, whether or not I post about them.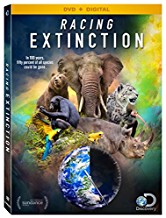 Video Presentation – "Racing Extinction + Animal Odd Couples"
First one is a 2015 95-minute documentary film by The Oceanic Preservation Society about the predicted 6th Extinction Level Event in the history of Planet Earth. This one, however, would be mainly caused by the Human Race. It describes many animal species that have recently become or are becoming extinct. This includes several Shark species including the Manta Ray which have been harvested for use in Chinese Medicine and Cuisine. This is a well produced film with a lot of wonderful photography, although, it does show a lot of disturbing moments. It does describe a number of ongoing solutions as well as showing various undercover video operations. The second Documentary is a 2012 53-minute episode of PBS's Nature Series entitled "Animal Odd Couples". This is an uplifting video exploring inter-species animal friendships and how they affect our understanding of animal relationships.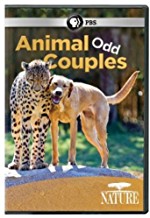 Watch:
(Click here to view an index of the archives of previous
Blog
posts for Visionary Videos presentations.)
Where:
Visionary Video Group has moved to a new venue until further notice.
1501 Montano St. (Encino Villa Senior Housing) in the Community Room in the Office building. This part of Montano St. is located between Avenida Cristobal Colon/Potencia St. and Palomino St.
From Agua Fria turn onto Avenida Cristobal Colon or Palomino.
From Cerrillos Blvd. turn onto Baca St., then turn left on Potencia,
and jog left onto Montano St.
Same days – 1st and 3rd Wednesdays.
New Times 7 to 10 PM.
Ask friends to join you every 1st and 3rd Wednesday evening of each month. All that is required is an open mind to ideas "beyond major media." Documentaries shown at Visionary Videos expand our knowledge of unknown realities. These astounding ideas often reveal hidden truths that inspire change.
We are the Ones we are waiting for. – Author unknown
We are the Love of God, no matter what.