Cancer Conquerors and Their Powerful Stories of Victory – Wed 20 Nov 2019 – 7pm
VISIONARY VIDEOS: Beyond Major Media
Wednesday's Video Night – 20 Nov 2019 – 7pm
1501 Montano St.
Note: I'll be traveling for the next couple months. The presentations will happen on the 1st and 3rd Wednesdays, whether or not I post about them.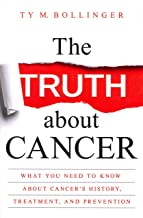 Video Presentation – "Cancer Conquerors and Their Powerful Stories of Victory"
This is the 108-minute Ninth Episode of the 14-hour nine part 2015 series "The Truth About Cancer: A Global Quest". This is hosted and co-produced by Ty Bollinger and is a follow-up to his 2014 cancer series titled "The Quest for The Cures …….Continues". He has subsequently produced two more series which we have featured in the past. One was on Vaccines and the other about Detoxing. We showed Episode One shortly after it was released in 2015, which was about the history of modern medicines and their toxic "Cures" for cancer. Episode 9 is a powerful presentation about people diagnosed with cancer, and how they dealt with it and overcame it by using alternative methods. Jordan Rubin is included, who after overcoming cancer went on to co-found and help develop several health companies and brands such as Beyond Organics and Garden of Life as well as recently co-founding Ancient Nutrition with Dr. Josh Axe. This episode also details the horrific stories of parents being forced by the government to have their children treated for cancer with Chemo and Radiation.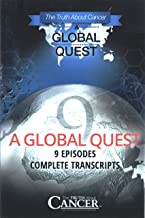 Watch:
(Click here to view an index of the archives of previous
Blog
posts for Visionary Videos presentations.)
Where:
Visionary Video Group has moved to a new venue until further notice.
1501 Montano St. (Encino Villa Senior Housing) in the Community Room in the Office building. This part of Montano St. is located between Avenida Cristobal Colon/Potencia St. and Palomino St.
From Agua Fria turn onto Avenida Cristobal Colon or Palomino.
From Cerrillos Blvd. turn onto Baca St., then turn left on Potencia,
and jog left onto Montano St.
Same days – 1st and 3rd Wednesdays.
New Times 7 to 10 PM.
Ask friends to join you every 1st and 3rd Wednesday evening of each month. All that is required is an open mind to ideas "beyond major media." Documentaries shown at Visionary Videos expand our knowledge of unknown realities. These astounding ideas often reveal hidden truths that inspire change.
Thanks For Reading!
If you have any topics that you would like me to cover, feel free to comment them below and I'll add them all to my list!
We are the Ones we are waiting for. – Author unknown
We are the Love of God, no matter what.