VISIONARY VIDEOS: Beyond Major Media
Wednesday's Video Night – 20 Dec 2017 – 6:30pm
244 Villa Allegre, Building 144
Note: Be happy.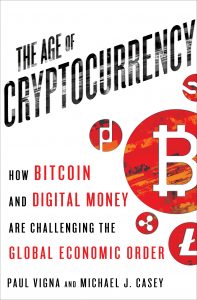 Bitcoin – A Rapidly Expanding Independent Internet Cryptocurrency
This is a 2-hour collection of recent, short documentaries about the recent explosion of interest and use of the phenomenon known as bitcoin. This presentation includes much information about what it is, it's short less than 10 year history as well as how it operates and it's basic concept. It explains why governments and financial institutions are greatly afraid of it's rapid growth. It also explains where it is headed and basic new terms such as block chains and bitcoin mining. The value of bitcoins against the us dollar and other major currency has increased by over an astounding 1000 % in the last year alone.
Watch:
(Click here to view an index of the archives of previous
Blog
posts for Visionary Videos presentations.)
Where:
We will be meeting at 244 Villa Allegre which is an apartment community at the corner of W. Alameda and St. Francis which is across St. Francis from Burger King. Coming from Cerrilos Blvd. on St. Francis, turn right on W. Alameda. Turn left into the driveway and go right, then turn left and then veer left and find Building 144 on the right. It is a community room.
Ask friends to join you every 1st and 3rd Wednesday evening of each month. All that is required is an open mind to ideas "beyond major media." Documentaries shown at Visionary Videos expand our knowledge of unknown realities. These astounding ideas often reveal hidden truths that inspire change.
We are the Ones we are waiting for…
We are the Love of God, no matter what.