Cryptocurrency Exchange Union coming in a few months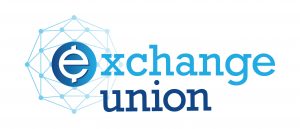 Cryptocurrency Exchange Union coming in a few months
Cryptocurrencies are replacing fiat currencies. The global transition to cryptocurrencies from fiat currencies as the primary means of financial exchange will progress over the next few years. One of the big issues slowing cryptocurrency adoption is illiquidity. Cryptocurrency exchanges are difficult to navigate, but that's not the topic of this article.
Each crypto that you want to buy is available only on a few cryptocurrency exchanges. Coinbase and Binance are examples of cryptocurrency exchanges, and each offers a limited selection of cryptocurrencies.
Most crypto purchasers have encountered this scenario: You locate a cryptocurrency you like and want to buy into. Be that as it may, the cryptocurrency is available only on a few cryptocurrency exchanges. Also, you can utilize only Bitcoin or Ethereum to exchange for it. This prompts an hour-long process loaded with numerous manual exchanges over no less than two cryptocurrency exchanges.
What's more, the illiquidity issue has the result that there are various trading pairs that aren't even accessible yet.
A solution has been proposed. It is being called Exchange Union. Exchange Union describes itself as a "decentralized network" that associates individual cryptocurrency exchanges from around the globe. The group is determined to resolve one of crypto's most unmistakable issues – illiquidity. Exchange Union associates the order books from various cryptocurrency exchanges to bring you instantaneous, trustless exchanges at better prices and generally better trading experience.
We are the Love of God, no matter what.